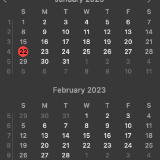 Hours of Operation
Monday through Friday, 7 AM to 12 PM(ish)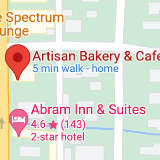 Find Us
441 Main Street, Ouray, CO
Map It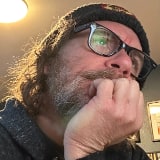 Questions?
Call (970) 633-5995 or
Email us
---
2023 Cruffin Stuffin' Championship It's not just fun and sweets
All hail Craig! King of the Cruffin Stuffers! Craig had it in the bag, so to speak, from the get go. Rock (EOM July 2023) tried hard to push through while Khris, Rivs and Audge (EOM August 2023) performed so poorly that they basically stole a free cruffin. Rock showed out well but the old man was not to be denied. Long live the Cruffin King ... until 2024, stuff it, people!
---
Employee of the Month She's Baaaaaack
Since the author of these hysterical, hilarious, laugh-out-loud features recently had a surgery, he is obligated to make his wife the EOM again. He didn't want to. He had to. Otherwise, she was going to make him do all the things and lord knows, no one wants to do ALL the things. If you see her at the bakery, however, please remind her she has a husband in recovery and if she really was the EOM, she'd be home taking care of him.
---
Customer of the Month Paucky
Is there a better customer of the month than a Yeti? I think not! Rare and elusive, this beast is a huge fan of mammals ... especially the one that makes bacon. Paucky the Yeti only appears in Ouray on occasion but graced our town recently and has earned her title by getting and eating all the Cruffins and bacons.