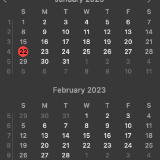 Hours of Operation
Monday through Friday, 7 AM to 12 PM(ish)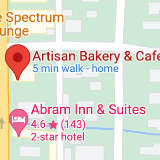 Find Us
441 Main Street, Ouray, CO
Map It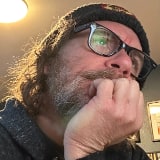 Questions?
Call (970) 633-5995 or
Email us
---
Employee of the Month Fine. It's Her ... Again
After blowing off April, Miss Momo the EOM Queen finally started showing back up for work in May. And get this - you may want to sit down before reading further - SHE WORKED MORE THAN ONE DAY A WEEK, like, twice! If you happen to stroll in one day and Miss Momo is working, refer to this post and ask for a 10% discount. You won't get one but you'll definitely confuse the hell out of her.
---
Customer of the Month Maple: Sweeter than her Name
Miss Maple is simply the sweetest girl out there. She's been a regular bacon orderer at Artisan for a couple years and is the kind of customer that just makes you smile and one you're actually happy to serve. Also, Harlow - the original COM - LOVES LOVES LOVES her ... so she must be awesome.